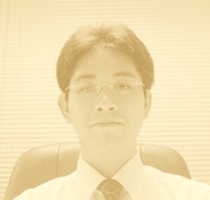 Naoki Fukuta

Professor,
College of Informatics, Academic Institute
Shizuoka University

I received B.E. and M.E. from Nagoya Institute of Technology in 1997 and 1999 respectively. I received Doctor of Engineering from Nagoya Institute of Technology in 2002. Since Apr. 2002, I had been working as a research associate at Shizuoka University. Since Apr.2007, I had been working as an assistant professor. Since Apr. 2015, I had been working as an associate professor. Since Apr. 2023, I have been working as a professor.
My main research interests include Multi-agetn Systems, Mobile Agents, E-commerce, Applications on Auction Mechanisms, SemanticWeb, Knowledge-based Software Engineering, Logic Programming, and WWW-based Intelligent Agent Systems.
I am a member of ACM (Association for Computing Machinery), IEEE-CS(IEEE Computer Society), JSAI (Japanese Society for Artificial Intelligence), IPSJ (Information Processing Society of Japan), IEICE (Institute of Electronics, Information, and Communication Engineers), JSSST (Japan Society of Software Science and Technology), and ISSJ(Information Systems Society of Japan).
<! --Contact Information-->e-mail: fukuta (at) inf.shizuoka.ac.jp
<! --a href="de-lecture-2009.pdf" rel="nofollow">
Lab Members (2023)
PhD Students(D3)
Ihsan Ibrahim


PhD Students(D1)
Yuto Kuguminato


Master Students(M2)
Iftekhar Ahamad
Suma Saathvika Duddela
MD Sabbir Hossain
Ryotaro Suzuki
Yuta Nakatsuka


Master Students(M1)
Hassan Tufik Iman
MD Ashifujjman Rafi
Tomoya Mizutani


Undergraduate Students(B4)
Sora Arakawa
Hiroki Kawabata
Takanobu Harada
Taichi Motegi
Haruhiro Takahashi


Research Students(RS)
Takehisa Kishimoto



Keynote and Invited Talks
"Toward Agent-based Intelligent Computing - Heuristic and Symbolic Approaches", Keynote Talk at IEEE/IIAI International Congress on Applied Information Technology (IEEE/IIAI AIT2019), Nov. 4, 2019. Yogyakarta, Indonesia.
"Toward an LOD-based Platform for Better Consensus Building on Our Society", Keynote Talk at 2nd International Workshop on Platforms and Applications for Social problem Solving and Collective Reasoning(PASSCR2017), Aug. 23, 2017. Leipzig, Germany.
"Auction-based Large-scale Resource Allocation for the IoT and Smart Communities", Special Session Keynote talk at the 24th IEEE/ACIS International Conference on Computer and Information Science(ICIS2016), Okayama, Japan, June.29, 2016.
"Mechanism Design Aspect of IoT Applications", KASTLES Workshop Keynote talk at the 8th IEEE International Conference on Service Oriented Computing & Applications(SOCA2015), Rome, Italy, Oct.19, 2015.
"Recent Challenges on Auction-based Large-Scale Resource Allocation", Invited Talk at International Symposium on Multi-Agent Technologies for Complex Systems Development: Challenges and Solutions (MATCSD'15), Dalian, China, Sep.17, 2015.
"Towards Better Approximation of Resource Allocation", Keynote Talk at 2nd International Symposium on Applied Informatics(ISAI2011), Kaminoyama, Yamagata, Japan, Aug.9,2011.
Professional Activities
Chairs/Program Committee Members

International Conferences

Program Committee Member of "the 32nd International Joint Conference on Artificial Intelligence(IJCAI2023)"
Program Committee Member of "The 21st IEEE/WIC/ACM International Conference on Web Intelligence and Intelligent Agent Technology (WI-IAT2022)"
Program Committee Member of Research Track of "The 21st International Semantic Web Conference (ISWC2022)"
Program Committee Member of "the 31st International Joint Conference on Artificial Intelligence(IJCAI-ECAI2022)"
Program Committee Member of "The Thirty-Sixth AAAI Conference on Artificial Intelligence (AAAI2022)"
Program Committee Member of "The 10th International Joint Conference on Knowledge Graphs(IJCKG2021)"
Program Committee Member of "The 20th IEEE/WIC/ACM International Conference on Web Intelligence and Intelligent Agent Technology (WI-IAT2021)"
Program Committee Member of Research Track of "The 20th International Semantic Web Conference (ISWC2021)"
Program Committee Member of "the 30th International Joint Conference on Artificial Intelligence(IJCAI2021)"
Program Committee Member of "19th International Conference on Practical Applications of Agents and Multi-Agent Systems (PAAMS2021)"
Program Committee Member of "The Thirty-Fifth AAAI Conference on Artificial Intelligence (AAAI2021)" (Selected as one of top 25 percent PC members)
Program Committee Member of "the 29th International Joint Conference on Artificial Intelligence and the 17th Pacific Rim International Conference on Artificial Intelligence (IJCAI-PRICAI2020)"
Senior Program Committee Member of "The 19th International Semantic Web Conference (ISWC2020)"
Program Committee Member of "The Thirty-Fourth AAAI Conference on Artificial Intelligence (AAAI2020)"
Distinguished Reviewer, Program Committee Member of Research Track of "The 18th International Semantic Web Conference (ISWC2019)"
Program Committee Member of "22nd International Conference on Principles and Practice of Multi-Agent Systems (PRIMA2019)"
Program Committee Member of "4th IEEE International Conference on Agents (ICA2019)"
Program Committee Member of "the 28th International Joint Conference on Artificial Intelligence(IJCAI2019)"
Program Committee Member of "18th International Conference on Autonomous Agents and Multiagent Systems (AAMAS2019)"
Tutorial Chair of "Joint International Semantic Technology Conference (JIST2018)"
Program Committee Member of "The 2018 IEEE/WIC/ACM International Conference on Web Intelligence (WI2018)"
Program Committee Member of "21th International Conference on Principles and Practice of Multi-Agent Systems (PRIMA2018)"
Program Committee Member of "The 15th Pacific Rim International Conference on Artificial Intelligence (PRICAI2018)"
Program Co-Chair of "3rd IEEE International Conference on Agents (ICA2018)"
Program Chair of "7th International Congress on Advanced Applied Informatics (AAI2018)"
Program Co-Chair of "19th IEEE/ACIS International Conference on Software Engineering, Artificial Intelligence, Networking and Parallel/Distributed Computing (SNPD2018)"
Program Committee Member of "16th International Conference on Practical Applications of Agents and Multi-Agent Systems (PAAMS2018)"
Program Committee Member of "the 27th International Joint Conference on Artificial Intelligence and the 23rd European Conference on Artificial Intelligence (IJCAI-ECAI2018)"
Program Committee Member of "17th International Conference on Autonomous Agents and Multiagent Systems (AAMAS2018)"
Workshop Chair of "The 10th IEEE International Conference on Service-Oriented Computing and Applications (SOCA2017)"
Workshop Chair of "The 12th International Conference on Knowledge, Information and Creativity Support System (KICSS2017)"
Program Committee Member of "Joint International Semantic Technology Conference (JIST2017)"
Program Committee Member of "20th International Conference on Principles and Practice of Multi-Agent Systems (PRIMA2017)"
Program Committee Member of "15th International Conference on Practical Applications of Agents and Multi-Agent Systems (PAAMS2017)"
Program Chair of "6th International Congress on Advanced Applied Informatics (AAI2017)"
Program Committee Member of "16th International Conference on Autonomous Agents and Multiagent Systems (AAMAS2017)"
Program Committee Member of "International Conference on Agents and Artificial Intelligence (ICAART2017)"
Program Committee Member of "2016 International Conference on Progress in Informatics and Computing (PIC2016)"
Program Committee Member of "Intelligent-Web Computing and Applications (I-WeCA) Track of The 12th International Conference on Signal-Image Technology and Internet-based Systems (SITIS 2016)"
Program Committee Member of "The 11th International Conference on Knowledge, Information and Creativity Support Systems (KICSS2016)"
Program Committee Member of "Joint International Semantic Technology Conference (JIST2016)"
Program Committee Member of "37th International Conference on Information Sytems Architecture and Technology (ISAT2016)"
Local Organizing Committee Member of "The 15th International Semantic Web Conference (ISWC2016)"
Program Committee Member of "The 2016 IEEE/WIC/ACM International Conference on Web Intelligence (WI2016)"
Publicity Chair of "IEEE International Conference on Agents (ICA2016)"
Program Committee Member of "The 14th Pacific Rim International Conference on Artificial Intelligence (PRICAI2016)"
Program Committee Member of "4rd International Conference on Smart Computing and Artificial Intelligence (SCAI 2016)"
Program Committee Member of "19th International Conference on Business Information Systems (BIS2016)"
Program Committee Member of "The 12th International Conference on Autonomic and Autonomous Systems 2016 (ICAS2016)"
Program Committee Member of "The 4th International Conference on Building and Exploring Web Based Environments 2016 (WEB2016)"
Program Committee Member of "The 15th IEEE/ACIS International Conference on Computer and Information Science 2016 (ICIS2016)"
Program Committee Member of "14th International Conference on Practical Applications of Agents and Multi-Agent Systems (PAAMS2016)"
Program Committee Member of "16th IEEE/ACIS International Conference on Software Engineering, Artificial Intelligence, Networking and Parallel/Distributed Computing (SNPD2016)"
Program Committee Member of "The 8th International Conference on Adaptive and Self-Adaptive Systems and Applications (ADAPTIVE2016)"
Advisory Committee Member of "The 6th International Conference on Ambient Computing, Applications, Services and Technologies (AMBIENT2016)"
Program Committee Member of "International Conference on Agents and Artificial Intelligence (ICAART2016)"
Program Committee Member of "The 2015 IEEE/WIC/ACM International Conference on Web Intelligence (WI2015)"
Program Committee Member of "Web Computing and Applications (WeCA) Track of The 11th International Conference on Signal-Image Technology and Internet-based Systems (SITIS 2015)"
Workshop Co-Chair of "The 10th International Conference on Knowledge, Information and Creativity Support Systems (KICSS2015)"
Program Committee Member of "18th International Conference on Principles and Practice of Multi-Agent Systems (PRIMA2015)"
Program Committee Member of "the 4th International Conference on Intelligent Systems and Applications(INTELLI2015)"
Program Committee Member of "4th IFIP International Conference on Artificial Intelligence in Theory and Practice (AITP2015)"
Program Committee Member of "36th International Conference on Information Sytems Architecture and Technology (ISAT2015)"
Program Committee Member of "the 17th IEEE International Conference on Business Informatics (CBI2015)"
Program Committee Member of "3rd International Conference on Smart Computing and Artificial Intelligence (ICSCAI 2015)"
Program Chair of "The 14th IEEE/ACIS International Conference on Computer and Information Science 2015 (ICIS2015)"
Program Committee Member of "18th International Conference on Business Information Systems (BIS2015)"
Program Committee Member of "15th IEEE/ACIS International Conference on Software Engineering, Artificial Intelligence, Networking and Parallel/Distributed Computing (SNPD2015)"
Program Committee Member of "International Conference on Agents and Artificial Intelligence (ICAART2015)"
Program Committee Member of "17th International Conference on Principles and Practice of Multi-Agent Systems (PRIMA2014)"
Program Committee Member of "The 13th Pacific Rim International Conference on Artificial Intelligence (PRICAI2014)"
Program Committee Member of "Special Track on Smart Modelling and Simulation, The 13th Pacific Rim International Conference on Artificial Intelligence (PRICAI2014)"
Program Committee Member of "The 5th International Conference on E-Service and Knowledge Management (ESKM2014)"
Program Committee Member of "The 2014 IEEE/WIC/ACM International Conference on Web Intelligence (WI2014)"
Program Committee Member of "the 16th IEEE International Conference on Business Informatics (CBI2014)"
Program Committee Member of "14th IEEE/ACIS International Conference on Software Engineering, Artificial Intelligence, Networking and Parallel/Distributed Computing (SNPD2014)"
Program Committee Member of "the 1st International Conference on Soft Computing and Data Mining (SCDM2014)", 2014.6.16--18
Program Committee Member of "13th IEEE/ACIS International Conference on Computer and Information Science (ICIS2014)"
Program Committee Member of "the 2nd International Conference on Building and Exploring Web Based Environments (WEB2014)"
Program Committee Member of "International Conference on Agents and Artificial Intelligence (ICAART2014)"
Program Committee Member of "Web Computing and Applications (WeCA) Track of The 9th International Conference on Signal-Image Technology and Internet-based Systems (SITIS 2013)"
Program Committee Member of "The 2013 IEEE/WIC/ACM International Conference on Web Intelligence (WI2013)"
Advisory Chair, Program Committee Member of "the 3rd International Conference on Ambient Computing, Applications, Services and Technologies(AMBIENT2013)"
Program Committee Member of "the 7th International Conference on Advances in Semantic Processing(SEMPRO2013)"
Program Committee Member of "22nd International Joint Conference on Artificial Intelligence (IJCAI2013)"
Program Committee Member of "15th IEEE International Conference on Business Informatics (CBI2013)"
Program Committee Member of "14th IEEE/ACIS International Conference on Software Engineering, Artificial Intelligence, Networking and Parallel/Distributed Computing (SNPD2013)"
Program Committee Member of "12th IEEE/ACIS International Conference on Computer and Information Science (ICIS2013)"
Program Committee Member of "The 5th International Conference on Adaptive and Self-Adaptive Systems and Applications (ADAPTIVE2013)"
Program Committee Member of "12th International Conference on Autonomous Agents and Multiagent Systems (AAMAS'13)"
Program Committee Member of "the 2st International Conference on Intelligent Systems and Applications(INTELLI2013)"
Program Committee Member of "International Conference on Autonomic and Autonomous Systems (ICAS2013)"
Program Committee Member of "International Conference on Agents and Artificial Intelligence (ICAART2013)"
Program Committee Member of "The 2012 IEEE/WIC/ACM International Conference on Web Intelligence (WI2012)"
Local Organizing Committee Member of "the 2nd Joint International Semantic Technology Conference(JIST2012)"
Program Committee Member of "Internet-Based Computing and Systems (IBCS) Track of The 8th International Conference on Signal-Image Technology and Internet-based Systems (SITIS 2012)"
Program Committee Member of "International Conference on Data and Knowledge Engineering (ICDKE2012)"
Program Committee Member of "International Conference on Artificial Intelligence and Application (AIA2012)"
Program Committee Member of "14th IEEE International Conference on Commerce and Enterprise Computing (CEC2012)"
Program Committee Member of "13th ACIS International Conference on Software Engineering, Artificial Intelligence, Networking and Parallel/Distributed Computing (SNPD2012)"
Program Committee Member of "The Fourth International Conference on Adaptive and Self-Adaptive Systems and Applications (ADAPTIVE2012)"
Program Committee Member of "the 2012 International Symposium on Applications and the Internet(SAINT2012)"
Advisory Chair, Program Committee Member of "the 2nd International Conference on Ambient Computing, Applications, Services and Technologies(AMBIENT2012)"
Program Committee Member of "the 1st International Conference on Intelligent Systems and Applications(INTELLI2012)"
Program Committee Member of "International Conference on Agents and Artificial Intelligence (ICAART2012)"
Program Committee Member of "Internet-Based Computing and Systems (IBCS) Track of The 7th International Conference on Signal-Image Technology and Internet-based Systems (SITIS 2011)"
Advisory Chair of "The First International Conference on Ambient Computing ,Applications, Services and Technologies (AMBIENT2011)"
Program Committee Member of "The Third International Conference on Adaptive and Self-Adaptive Systems and Applications (ADAPTIVE2011)"
Program Committee Member of "The 2011 IEEE/WIC/ACM International Conference on Web Intelligence (WI2011)"
Program Committee Member of "21nd International Joint Conference on Artificial Intelligence (IJCAI'11)"
Program Committee Member of "the 2011 International Symposium on Applications and the Internet(SAINT2011)"
Program Committee Member of "The 10th International Conference on Autonomous Agents and Multiagent Systems (AAMAS'11)"
Program Committee Member of "International Conference on Agents and Artificial Intelligence (ICAART2011)"
Program Committee Member of "The 2010 IEEE/WIC/ACM International Conference on Web Intelligence (WI2010)"
Program Committee Member of "the 2010 International Symposium on Applications and the Internet(SAINT2010)"
Program Committee Member of "International Conference on Agents and Artificial Intelligence (ICAART2010)"
Program Committee Member of "Information Management and Retrieval Technologies (IMRT) Track of The 5th International Conference on Signal-Image Technology and Internet-based Systems (SITIS' 2009)"
Program Committee Member of "The 2009 IEEE/WIC/ACM International Conference on Web Intelligence (WI2009)"
Workshop Chair of "International Conference on Principles of Practice on Multi-Agent Systems (PRIMA2009)"
Program Committee Member of "the 2009 International Symposium on Applications and the Internet(SAINT2009)"
Program Committee Member of "International Conference on Agents and Artificial Intelligence(ICAART2009)"
Program Committee Member of "Information Management and Retrieval Technologies (IMRT) Track of The Fourth International Conference on Signal-Image Technology and Internet-based Systems (SITIS' 2008)"
Program Committee Member of "11th Pacific-Rim International Conference on Multi-Agents(PRIMA2008)"
Program Committee Member of "7th International Conference on Practical Aspects on Knowledge Management(PAKM2008)"
Program Committee Member of "The 2008 IEEE/WIC/ACM International Conference on Web Intelligence (WI2008)"
Technical Program Committee Member of "the 2008 International Symposium on Applications and the Internet(SAINT2008)"
Program Committee Member of "The 7th International Conference on Autonomous Agents and Multiagent Systems (AAMAS'08)"
Program Committee Member of "Information Management and Retrieval Technologies (IMRT) Track of The Third International Conference on Signal-Image Technology and Internet-based Systems (SITIS' 2007 )"
Program Committee Member of "The 3rd International Conference on Semantics, Knowledge and Grid (SKG2007)"
Program Committee Member of "The 2007 IEEE/WIC/ACM International Conference on Web Intelligence (WI2007)"
Technical Program Committee Member of "the 2007 International Symposium on Applications and the Internet(SAINT2007)"
Program Committee Member of "6th International Conference on Practical Aspects on Knowledge Management(PAKM2006)"
Program Committee Member of "The 2nd International Conference on Semantics, Knowledge and Grid (SKG2006)"
Program Committee Member of "Joint Conference on Knowledge-based Software Engineering 2006 (JCKBSE2006)"
Program Committee Member of "The 2006 IEEE/WIC/ACM International Conference on Web Intelligence (WI2006)"
Program Committee Member of "The 2005 IEEE/WIC/ACM International Conference on Web Intelligence (WI2005)"
Program Committee Member of "The 2004 IEEE/WIC/ACM International Conference on Web Intelligence (WI2004)"
Program Committee Member of "5th International Conference on Practical Aspects on Knowledge Management(PAKM2004)"

International Workshops

Organizer of "Joint Workshop of PAOS2018 and 3rd International Workshop on Platforms and Applications for Social problem Solving and Collective Reasoning(PASSCR2018)"
Program Committee Member of "The 11th International Workshop on Agent-based Complex Automated Negotiations(ACAN2018)"
Organizer of "2nd International Workshop on Platforms and Applications for Social problem Solving and Collective Reasoning(PASSCR2017)"
Organizing Committee Member of "The 10th International Workshop on Agent-based Complex Automated Negotiations(ACAN2017)"
Organizer of "1st International Workshop on Possibilities and Challenges for Smarter and more Democratic crowd Decision-Making(SDDM2016)"
Organizer of "1st International Workshop on Platforms and Applications for Social problem Solving and Collective Reasoning(PASSCR2016)"
Organizing Committee Member of "The 9th International Workshop on Agent-based Complex Automated Negotiations(ACAN2016)"
Program Committee Member of "The 2nd International Workshop on Smart Simulation and Modelling for Complex Systems (SSMCS2015)"
Program Committee Member of "The 2nd International Workshop on Distributed and Multi-Agent Planning (DMAP2014)", 2014.6.21-26
Steering Committee Member of "The 7th International Workshop on Agent-based Complex Automated Negotiations(ACAN2014)", 2014.5.5-6
Committee Member of "2013 Linked Data in Practice Workshop(LDPW2013)", 2013.11.28
Program Committee Member of "International Workshop on Smart Simulation and Modelling for Complex Systems (SSMCS2013)", 2013.8.3
Program Committee Member of "The 1st International Workshop on Distributed and Multi-Agent Planning (DMAP2013)", 2013.6.11
Program Committee Member of "The 1st International Workshop on Multiagent-based Societal Systems(MASS2013)", 2013.5.7
Steering Committee Member of "The 6th International Workshop on Agent-based Complex Automated Negotiations(ACAN2013)", 2013.5.6
Organizer of "The 5th International Workshop on Agent-based Complex Automated Negotiations(ACAN2012)", 2012.6.4
Organizer of "International Workshop on Multi-Agent Smart computing(MASmart2011)", 2011.11.14
Organizer of "The 1st International Workshop on Sustainable Enterprise Software(SES2011)", 2011.9.5
Organizer of "The 4th International Workshop on Agent-based Complex Automated Negotiations(ACAN2011)", 2011.5.2
Program Committee Member of "2nd International Workshop on Advanced Enterprise Repositories (AER2010)", 2010.6.8
Organizer of "The 3rd International Workshop on Agent-based Complex Automated Negotiations(ACAN2010)", 2010.5.11
Program Committee Member of "International Workshop on Agent-based Collaboration, Coordination, and Decision Support(ACCDS2009)", 2009.12.13
Program Committee Member of "IEEE/WIC/ACM IAT International Workshop on Electronic Commerce, Business, and Services (ECBS2009)", 2009.9.15
Organizing Chair of "The 2nd International Workshop on Agent-based Complex Automated Negotiations(ACAN2009)",2009.5.12
Program Committee Member of "1st International Workshop on Advanced Enterprise Repositories (AER2009)", 2009.5.6--7
Program Committee Member of "IEEE/WIC/ACM IAT International Workshop on Electronic Commerce, Business, and Services (ECBS2008)", 2008.12.9
Program Chair of "The first International Workshop on Agent-based Complex Automated Negotiations(ACAN2008)",2008.5.12
Organizing Committee Member of "3nd International Workshop on Rational, Robust, and Secure negotiations in Multi-Agent Systems(RRS2007)",2007.11
Program Committee Member of "2nd International Workshop on Rational, Robust, and Secure negotiations in Multi-Agent Systems(RRS2006)",2006.5.8
Program Committee Member of "Risk Management Systems with Intelligent Data Analysis", a workshop at The 19th Annual Conference of JSAI, 2005.6.13-14
Program Committee Member of "Web Service Semantics: Towards Dynamic Business Integration", a workshop at The Fourteenth International World Wide Web Conference (WWW 2005), 2005.5.10
Program Committee Member of "1st International Workshop on Rational, Robust, and Secure negotiations in Multi-Agent Systems (RRS2005)",2005.7.25
Program Committee Member of "Semantic Web Services: Preparing to Meet the World of Business Applications" a workshop at The Third International Semantic Web Conference (ISWC 2004)
Program Committee Member of "2nd International Workshop on Knowledge Grid and Grid Intelligence(KGGI2004)",2004.9.20
Program Committee Member of "1st International Workshop on Knowledge Grid and Grid Intelligence(KGGI2003)", 2003.10.13

Editorial Board

Chief Examiner of Intelligent Technology Group, Editorial Committee Member of Journal of Information Processing, Information Processing Society of Japan(Japan),2013
Deputy Chief Examiner of Intelligent Technology Group, Editorial Committee Member of Journal of Information Processing, Information Processing Society of Japan(Japan),2011,2012
Editorial Board Member of New Generation Computing(2018-)
Editorial Board Member of IEICE Transactions on Information and Systems(2015-2018)
Editorial Board Member of International Journal of Spatial, Temporal and Multimedia Information Systems
Editorial Board Member of International Journal on Advances in Intelligent Systems
Editorial Board Member of International Journal on Advances in Software
Special Issue on "E-Service and Knowledge Management toward Smart Computing Society", Journal of Information Processing, IPSJ (Japan),2015
Special Issue on "Multiagent-based Societal Systems", Journal of Information Processing, IPSJ (Japan),2013
Special Issue on "Knowledge based Software Engineering", IEICE Transactions on Information and Systems(Japan),2006,2008,2010,2012
<! --
---


access count:95834