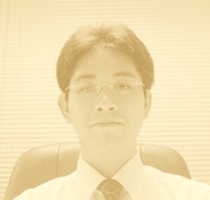 福田 直樹

静岡大学 学術院情報学領域 (総合科学技術研究科 情報学専攻)
(情報学部 行動情報学科)

創造科学技術大学院(兼担)
教授
博士(工学)

平成9年名古屋工業大学工学部知能情報システム学科卒業
平成11年同大学大学院工学研究科電気情報工学専攻博士前期課程修了
平成14年同大学院博士後期課程修了,
同年より静岡大学情報学部情報科学科助手
平成19年より同学科助教
平成22年より同学科講師
平成25年より同大学情報学研究科講師.
平成27年より同大学学術院情報学領域准教授.
令和5年より同大学学術院情報学領域教授.現在に至る.

平成16年より(株)ウィズダムウェブ技術顧問(兼業)
平成23年1月静岡大学若手研究者重点支援対象者(学内14名選定)
平成23年4月静岡大学若手重点研究者(学内25名選定)
平成23年6月より平成26年3月まで,名古屋工業大学プロジェクト研究所「グリーン・コンピューティング研究所」プロジェクト准教授(兼)
平成24年3月山下記念研究賞受賞
平成25年11月静岡大学若手重点研究者(第II期)(学内17名選定)
平成26年10月総務省戦略的情報通信研究開発推進事業(SCOPE)若手ICT研究者等育成型採択
平成27年5月電子情報通信学会 情報システムソサイエティ功労賞(査読功労賞)
平成27年10月より令和3年3月まで,科学技術振興機構(JST)戦略的創造研究推進事業(CREST)「エージェント技術に基づく大規模合意形成支援システムの創成」主たる共同研究者
平成27年11月より令和2年9月まで,名古屋工業大学プロジェクト研究所「コレクティブインテリジェンス研究所」プロジェクト准教授(兼)
平成30年6月情報処理学会 学会活動貢献賞(論文誌への査読貢献)
令和3年2月より,令和4年まで,理化学研究所 客員研究員(兼)


主な研究分野は,マルチエージェントシステム,モバイルエージェント,電子商取引,オークションメカニズムの応用,知能ソフトウェア工学,論理プログラミング,セマンティックWebと,WWWに基づく知的エージェントシステムなど.
ACM, IEEE-CS, 人工知能学会, 情報処理学会(シニア会員), 電子情報通信学会, ソフトウェア科学会,情報システム学会各会員
<! --Contact Information-->e-mail: fukuta (at) inf.shizuoka.ac.jp
研究業績
年度ごとの成果一覧(ときどき更新)
2013年の研究成果一覧(PDF)
2012年の研究成果一覧(PDF)
2011年の研究成果一覧(PDF)
2010年の研究成果一覧(PDF)
2009年の研究成果一覧(PDF)
2008年の研究成果一覧(PDF)
2007年の研究成果一覧(PDF)
2006年の研究成果一覧(PDF)
研究室所属学生(2023年度)
博士3年生
Ihsan Ibrahim(Ihsan Ibrahim)


博士1年生
久々湊 優人(Yuto Kuguminato)


修士2年生
Ritik Rawat(Ritik Rawat)
鈴木 稜太朗(Ryotaro Suzuki)
中塚 雄太(Yuta Nakatsuka)


修士1年生
Iftekhar Ahamad(Iftekhar Ahamad)
Suma Saathvika Duddela(Suma Saathvika Duddela)
MD Sabbir Hossain(MD Sabbir Hossain)
水谷 友也(Tomoya Mizutani)


学部4年生
荒川 奏良(Sora Arakawa)
河端 宏樹(Hiroki Kawabata)
原田 崇伸(Takanobu Harada)
茂手木 太一(Taichi Motegi)
髙橋 陽拓(Haruhiro Takahashi)


研究生
岸本 武久(Takehisa Kishimoto)


学生の受賞
(Honorable Mention Award)K. Sugiyama, and N. Fukuta,"A Communication Destination Automatic Anonymization Mechanism Using Simulation-based Multi-Agent Learning",Proc. of IEEE/IIAI International Congress on Applied Information Technology(IEEE/IIAI AIT2020),2020.

(Outstanding Paper Award)K. Sugiyama, and N. Fukuta,"A Multiagent Learning Approach for Distributed Control of Address Randomization in Communication Destination Anonymization",Proc. of IEEE/IIAI International Congress on Applied Information Technology(IEEE/IIAI AIT2019),2019.

(学生奨励賞)Tamirlan Torgayev,福田直樹:"Linked Open Dataへの容易なアクセス実現のための視覚的なSPARQLクエリ編集・可視化機構の試作",第80回情報処理学会全国大会講演論文集, 5M-08, 2018.3

(学生奨励賞)堀江将章,福田直樹:"連続Cost sharing gameにおける提携形成実現のための提携形成の時間差を再現したシミュレータ機構の検討",第80回情報処理学会全国大会講演論文集, 3Q-04, 2018.3

2017年度人工知能学会全国大会優秀賞, 大石 翔,福田直樹, "個人支援エージェントにおけるPreference Elicitation最適化に基づく競合調整機構の試作", 2017.6

(Best paper award)N. Yamada, Y. Yamagata, and N. Fukuta,"Query Rewriting or Ontology Modification? Considering Reasoning Capability on LOD Endpoints",Proc. of 1st IEEE International Conference on Agents(ICA2016),pp.19--24,2016.

(学生奨励賞)稜野寿章,福田直樹:"LOD検索におけるエンドポイント探索へのBudget-Limited Multi Armed Banditに基づく最適化手法適用への検討",第76回情報処理学会全国大会講演論文集, 6T-7, 2014.3

(学生奨励賞)佐野義仁,福田直樹:災害などの大規模マルチエージェントシミュレーション実現に向けたスケー ラビリティ改善のためのフレームワークの試作,第27回人工知能学会全国大会講演論文集, 4F1-5in, 2013.6

(Best student paper nominated)Yoshinori Tsuruhashi, and Naoki Fukuta,"An Analysis Framework for Meta Strategies in Simultaneous Negotiations",Proc. the Sixth International Workshop on Agent-based Complex Automated Negotiations (ACAN2013),2013.5


など

招待講演・基調講演
"Towards an Artificial Intelligence and IoT based Application for Digital Industry", Keynote Talk at the 1st International Conference on Smart Technology, Applied Informatics, and Engineering (APICS2022), Aug. 24, 2022. Surakarta, Indonesia.
"Toward Agent-based Intelligent Computing - Heuristic and Symbolic Approaches", Keynote Talk at IEEE/IIAI International Congress on Applied Information Technology (IEEE/IIAI AIT2019), Nov. 4, 2019. Yogyakarta, Indonesia.
"Toward an LOD-based Platform for Better Consensus Building on Our Society", Keynote Talk at 2nd International Workshop on Platforms and Applications for Social problem Solving and Collective Reasoning(PASSCR2017), Aug. 23, 2017. Leipzig, Germany.
"Auction-based Large-scale Resource Allocation for the IoT and Smart Communities", Special Session Keynote talk at the 24th IEEE/ACIS International Conference on Computer and Information Science(ICIS2016), Okayama, Japan, June.29, 2016.
"Mechanism Design Aspect of IoT Applications", KASTLES Workshop Keynote talk at the 8th IEEE International Conference on Service Oriented Computing & Applications(SOCA2015), Rome, Italy, Oct.19, 2015.
"Recent Challenges on Auction-based Large-Scale Resource Allocation", Invited Talk at International Symposium on Multi-Agent Technologies for Complex Systems Development: Challenges and Solutions (MATCSD'15), Dalian, China, Sep.17, 2015.
"Towards Better Approximation of Resource Allocation", Keynote Talk at 2nd International Symposium on Applied Informatics(ISAI2011), Kaminoyama, Yamagata, Japan, Aug.9,2011.
など
学会活動など
Chairs/Program Committee Members

International Conferences

Program Committee Member of Research Track of "The 21st International Semantic Web Conference (ISWC2022)"
Program Committee Member of "the 31st International Joint Conference on Artificial Intelligence(IJCAI-ECAI2022)"
Program Committee Member of "The Thirty-Sixth AAAI Conference on Artificial Intelligence (AAAI2022)"
Program Committee Member of "The 10th International Joint Conference on Knowledge Graphs(IJCKG2021)"
Program Committee Member of "The 20th IEEE/WIC/ACM International Conference on Web Intelligence and Intelligent Agent Technology (WI-IAT2021)"
Program Committee Member of Research Track of "The 20th International Semantic Web Conference (ISWC2021)"
Program Committee Member of "the 30th International Joint Conference on Artificial Intelligence(IJCAI2021)"
Program Committee Member of "19th International Conference on Practical Applications of Agents and Multi-Agent Systems (PAAMS2021)"
Program Committee Member of "The Thirty-Fifth AAAI Conference on Artificial Intelligence (AAAI2021)" (Selected as one of top 25 percent PC members)
Program Committee Member of "the 29th International Joint Conference on Artificial Intelligence and the 17th Pacific Rim International Conference on Artificial Intelligence (IJCAI-PRICAI2020)"
Senior Program Committee Member of "The 19th International Semantic Web Conference (ISWC2020)"
Program Committee Member of "The Thirty-Fourth AAAI Conference on Artificial Intelligence (AAAI2020)"
Distinguished Reviewer, Program Committee Member of "The 18th International Semantic Web Conference (ISWC2019)"
Program Committee Member of "22nd International Conference on Principles and Practice of Multi-Agent Systems (PRIMA2019)"
Program Committee Member of "4th IEEE International Conference on Agents (ICA2019)"
Program Committee Member of "the 28th International Joint Conference on Artificial Intelligence(IJCAI2019)"
Program Committee Member of "18th International Conference on Autonomous Agents and Multiagent Systems (AAMAS2019)"
Tutorial Chair of "Joint International Semantic Technology Conference (JIST2018)"
Program Committee Member of "The 2018 IEEE/WIC/ACM International Conference on Web Intelligence (WI2018)"
Program Committee Member of "21th International Conference on Principles and Practice of Multi-Agent Systems (PRIMA2018)"
Program Committee Member of "The 15th Pacific Rim International Conference on Artificial Intelligence (PRICAI2018)"
Program Co-Chair of "3rd IEEE International Conference on Agents (ICA2018)"
Program Chair of "7th International Congress on Advanced Applied Informatics (AAI2018)"
Program Co-Chair of "19th IEEE/ACIS International Conference on Software Engineering, Artificial Intelligence, Networking and Parallel/Distributed Computing (SNPD2018)"
Program Committee Member of "16th International Conference on Practical Applications of Agents and Multi-Agent Systems (PAAMS2018)"
Program Committee Member of "the 27th International Joint Conference on Artificial Intelligence and the 23rd European Conference on Artificial Intelligence (IJCAI-ECAI2018)"
Program Committee Member of "17th International Conference on Autonomous Agents and Multiagent Systems (AAMAS2018)"
Workshop Chair of "The 10th IEEE International Conference on Service-Oriented Computing and Applications (SOCA2017)"
Workshop Chair of "The 12th International Conference on Knowledge, Information and Creativity Support System (KICSS2017)"
Program Committee Member of "Joint International Semantic Technology Conference (JIST2017)"
Program Committee Member of "20th International Conference on Principles and Practice of Multi-Agent Systems (PRIMA2017)"
Program Committee Member of "15th International Conference on Practical Applications of Agents and Multi-Agent Systems (PAAMS2017)"
Program Chair of "6th International Congress on Advanced Applied Informatics (AAI2017)"
Program Committee Member of "16th International Conference on Autonomous Agents and Multiagent Systems (AAMAS2017)"
Program Committee Member of "International Conference on Agents and Artificial Intelligence (ICAART2017)"
Program Committee Member of "2016 International Conference on Progress in Informatics and Computing (PIC2016)"
Program Committee Member of "Intelligent-Web Computing and Applications (I-WeCA) Track of The 12th International Conference on Signal-Image Technology and Internet-based Systems (SITIS 2016)"
Program Committee Member of "The 11th International Conference on Knowledge, Information and Creativity Support Systems (KICSS2016)"
Program Committee Member of "Joint International Semantic Technology Conference (JIST2016)"
Program Committee Member of "37th International Conference on Information Sytems Architecture and Technology (ISAT2016)"
Local Organizing Committee Member of "The 15th International Semantic Web Conference (ISWC2016)"
Program Committee Member of "The 2016 IEEE/WIC/ACM International Conference on Web Intelligence (WI2016)"
Publicity Chair of "IEEE International Conference on Agents (ICA2016)"
Program Committee Member of "The 14th Pacific Rim International Conference on Artificial Intelligence (PRICAI2016)"
Program Committee Member of "4rd International Conference on Smart Computing and Artificial Intelligence (SCAI 2016)"
Program Committee Member of "19th International Conference on Business Information Systems (BIS2016)"
Program Committee Member of "The 12th International Conference on Autonomic and Autonomous Systems 2016 (ICAS2016)"
Program Committee Member of "The 4th International Conference on Building and Exploring Web Based Environments 2016 (WEB2016)"
Program Committee Member of "The 15th IEEE/ACIS International Conference on Computer and Information Science 2016 (ICIS2016)"
Program Committee Member of "14th International Conference on Practical Applications of Agents and Multi-Agent Systems (PAAMS2016)"
Program Committee Member of "16th IEEE/ACIS International Conference on Software Engineering, Artificial Intelligence, Networking and Parallel/Distributed Computing (SNPD2016)"
Program Committee Member of "The 8th International Conference on Adaptive and Self-Adaptive Systems and Applications (ADAPTIVE2016)"
Advisory Committee Member of "The 6th International Conference on Ambient Computing, Applications, Services and Technologies (AMBIENT2016)"
Program Committee Member of "International Conference on Agents and Artificial Intelligence (ICAART2016)"
Program Committee Member of "The 2015 IEEE/WIC/ACM International Conference on Web Intelligence (WI2015)"
Program Committee Member of "Web Computing and Applications (WeCA) Track of The 11th International Conference on Signal-Image Technology and Internet-based Systems (SITIS 2015)"
Workshop Co-Chair of "The 10th International Conference on Knowledge, Information and Creativity Support Systems (KICSS2015)"
Program Committee Member of "18th International Conference on Principles and Practice of Multi-Agent Systems (PRIMA2015)"
Program Committee Member of "the 4th International Conference on Intelligent Systems and Applications(INTELLI2015)"
Program Committee Member of "4th IFIP International Conference on Artificial Intelligence in Theory and Practice (AITP2015)"
Program Committee Member of "36th International Conference on Information Sytems Architecture and Technology (ISAT2015)"
Program Committee Member of "the 17th IEEE International Conference on Business Informatics (CBI2015)"
Program Committee Member of "3rd International Conference on Smart Computing and Artificial Intelligence (ICSCAI 2015)"
Program Chair of "The 14th IEEE/ACIS International Conference on Computer and Information Science 2015 (ICIS2015)"
Program Committee Member of "18th International Conference on Business Information Systems (BIS2015)"
Program Committee Member of "15th IEEE/ACIS International Conference on Software Engineering, Artificial Intelligence, Networking and Parallel/Distributed Computing (SNPD2015)"
Program Committee Member of "International Conference on Agents and Artificial Intelligence (ICAART2015)"
Program Committee Member of "17th International Conference on Principles and Practice of Multi-Agent Systems (PRIMA2014)"
Program Committee Member of "The 13th Pacific Rim International Conference on Artificial Intelligence (PRICAI2014)"
Program Committee Member of "Special Track on Smart Modelling and Simulation, The 13th Pacific Rim International Conference on Artificial Intelligence (PRICAI2014)"
Program Committee Member of "The 5th International Conference on E-Service and Knowledge Management (ESKM2014)"
Program Committee Member of "The 2014 IEEE/WIC/ACM International Conference on Web Intelligence (WI2014)"
Program Committee Member of "the 16th IEEE International Conference on Business Informatics (CBI2014)"
Program Committee Member of "14th IEEE/ACIS International Conference on Software Engineering, Artificial Intelligence, Networking and Parallel/Distributed Computing (SNPD2014)"
Program Committee Member of "the 1st International Conference on Soft Computing and Data Mining (SCDM2014)", 2014.6.16--18
Program Committee Member of "13th IEEE/ACIS International Conference on Computer and Information Science (ICIS2014)"
Program Committee Member of "the 2nd International Conference on Building and Exploring Web Based Environments (WEB2014)"
Program Committee Member of "International Conference on Agents and Artificial Intelligence (ICAART2014)"
Program Committee Member of "Web Computing and Applications (WeCA) Track of The 9th International Conference on Signal-Image Technology and Internet-based Systems (SITIS 2013)"
Program Committee Member of "The 2013 IEEE/WIC/ACM International Conference on Web Intelligence (WI2013)"
Advisory Chair, Program Committee Member of "the 3rd International Conference on Ambient Computing, Applications, Services and Technologies(AMBIENT2013)"
Program Committee Member of "the 7th International Conference on Advances in Semantic Processing(SEMPRO2013)"
Program Committee Member of "22nd International Joint Conference on Artificial Intelligence (IJCAI2013)"
Program Committee Member of "15th IEEE International Conference on Business Informatics (CBI2013)"
Program Committee Member of "14th IEEE/ACIS International Conference on Software Engineering, Artificial Intelligence, Networking and Parallel/Distributed Computing (SNPD2013)"
Program Committee Member of "12th IEEE/ACIS International Conference on Computer and Information Science (ICIS2013)"
Program Committee Member of "The 5th International Conference on Adaptive and Self-Adaptive Systems and Applications (ADAPTIVE2013)"
Program Committee Member of "12th International Conference on Autonomous Agents and Multiagent Systems (AAMAS'13)"
Program Committee Member of "the 2st International Conference on Intelligent Systems and Applications(INTELLI2013)"
Program Committee Member of "International Conference on Autonomic and Autonomous Systems (ICAS2013)"
Program Committee Member of "International Conference on Agents and Artificial Intelligence (ICAART2013)"
Program Committee Member of "The 2012 IEEE/WIC/ACM International Conference on Web Intelligence (WI2012)"
Local Organizing Committee Member of "the 2nd Joint International Semantic Technology Conference(JIST2012)"
Program Committee Member of "Internet-Based Computing and Systems (IBCS) Track of The 8th International Conference on Signal-Image Technology and Internet-based Systems (SITIS 2012)"
Program Committee Member of "International Conference on Data and Knowledge Engineering (ICDKE2012)"
Program Committee Member of "International Conference on Artificial Intelligence and Application (AIA2012)"
Program Committee Member of "14th IEEE International Conference on Commerce and Enterprise Computing (CEC2012)"
Program Committee Member of "13th ACIS International Conference on Software Engineering, Artificial Intelligence, Networking and Parallel/Distributed Computing (SNPD2012)"
Program Committee Member of "The Fourth International Conference on Adaptive and Self-Adaptive Systems and Applications (ADAPTIVE2012)"
Program Committee Member of "the 2012 International Symposium on Applications and the Internet(SAINT2012)"
Advisory Chair, Program Committee Member of "the 2nd International Conference on Ambient Computing, Applications, Services and Technologies(AMBIENT2012)"
Program Committee Member of "the 1st International Conference on Intelligent Systems and Applications(INTELLI2012)"
Program Committee Member of "International Conference on Agents and Artificial Intelligence (ICAART2012)"
Program Committee Member of "Internet-Based Computing and Systems (IBCS) Track of The 7th International Conference on Signal-Image Technology and Internet-based Systems (SITIS 2011)"
Advisory Chair of "The First International Conference on Ambient Computing ,Applications, Services and Technologies (AMBIENT2011)"
Program Committee Member of "The Third International Conference on Adaptive and Self-Adaptive Systems and Applications (ADAPTIVE2011)"
Program Committee Member of "The 2011 IEEE/WIC/ACM International Conference on Web Intelligence (WI2011)"
Program Committee Member of "21nd International Joint Conference on Artificial Intelligence (IJCAI'11)"
Program Committee Member of "the 2011 International Symposium on Applications and the Internet(SAINT2011)"
Program Committee Member of "The 10th International Conference on Autonomous Agents and Multiagent Systems (AAMAS'11)"
Program Committee Member of "International Conference on Agents and Artificial Intelligence (ICAART2011)"
Program Committee Member of "The 2010 IEEE/WIC/ACM International Conference on Web Intelligence (WI2010)"
Program Committee Member of "the 2010 International Symposium on Applications and the Internet(SAINT2010)"
Program Committee Member of "International Conference on Agents and Artificial Intelligence (ICAART2010)"
Program Committee Member of "Information Management and Retrieval Technologies (IMRT) Track of The 5th International Conference on Signal-Image Technology and Internet-based Systems (SITIS' 2009)"
Program Committee Member of "The 2009 IEEE/WIC/ACM International Conference on Web Intelligence (WI2009)"
Workshop Chair of "International Conference on Principles of Practice on Multi-Agent Systems (PRIMA2009)"
Program Committee Member of "the 2009 International Symposium on Applications and the Internet(SAINT2009)"
Program Committee Member of "International Conference on Agents and Artificial Intelligence(ICAART2009)"
Program Committee Member of "Information Management and Retrieval Technologies (IMRT) Track of The Fourth International Conference on Signal-Image Technology and Internet-based Systems (SITIS' 2008)"
Program Committee Member of "11th Pacific-Rim International Conference on Multi-Agents(PRIMA2008)"
Program Committee Member of "7th International Conference on Practical Aspects on Knowledge Management(PAKM2008)"
Program Committee Member of "The 2008 IEEE/WIC/ACM International Conference on Web Intelligence (WI2008)"
Technical Program Committee Member of "the 2008 International Symposium on Applications and the Internet(SAINT2008)"
Program Committee Member of "The 7th International Conference on Autonomous Agents and Multiagent Systems (AAMAS'08)"
Program Committee Member of "Information Management and Retrieval Technologies (IMRT) Track of The Third International Conference on Signal-Image Technology and Internet-based Systems (SITIS' 2007 )"
Program Committee Member of "The 3rd International Conference on Semantics, Knowledge and Grid (SKG2007)"
Program Committee Member of "The 2007 IEEE/WIC/ACM International Conference on Web Intelligence (WI2007)"
Technical Program Committee Member of "the 2007 International Symposium on Applications and the Internet(SAINT2007)"
Program Committee Member of "6th International Conference on Practical Aspects on Knowledge Management(PAKM2006)"
Program Committee Member of "The 2nd International Conference on Semantics, Knowledge and Grid (SKG2006)"
Program Committee Member of "Joint Conference on Knowledge-based Software Engineering 2006 (JCKBSE2006)"
Program Committee Member of "The 2006 IEEE/WIC/ACM International Conference on Web Intelligence (WI2006)"
Program Committee Member of "The 2005 IEEE/WIC/ACM International Conference on Web Intelligence (WI2005)"
Program Committee Member of "The 2004 IEEE/WIC/ACM International Conference on Web Intelligence (WI2004)"
Program Committee Member of "5th International Conference on Practical Aspects on Knowledge Management(PAKM2004)"

International Workshops

Organizer of "Joint Workshop of PAOS2018 and 3rd International Workshop on Platforms and Applications for Social problem Solving and Collective Reasoning(PASSCR2018)"
Program Committee Member of "The 11th International Workshop on Agent-based Complex Automated Negotiations(ACAN2018)"
Organizer of "2nd International Workshop on Platforms and Applications for Social problem Solving and Collective Reasoning(PASSCR2017)"
Organizing Committee Member of "The 10th International Workshop on Agent-based Complex Automated Negotiations(ACAN2017)"
Organizer of "1st International Workshop on Possibilities and Challenges for Smarter and more Democratic crowd Decision-Making(SDDM2016)"
Organizer of "1st International Workshop on Platforms and Applications for Social problem Solving and Collective Reasoning(PASSCR2016)"
Organizing Committee Member of "The 9th International Workshop on Agent-based Complex Automated Negotiations(ACAN2016)"
Program Committee Member of "The 2nd International Workshop on Smart Simulation and Modelling for Complex Systems (SSMCS2015)"
Program Committee Member of "The 2nd International Workshop on Distributed and Multi-Agent Planning (DMAP2014)", 2014.6.21-26
Steering Committee Member of "The 7th International Workshop on Agent-based Complex Automated Negotiations(ACAN2014)", 2014.5.5-6
Committee Member of "2013 Linked Data in Practice Workshop(LDPW2013)", 2013.11.28
Program Committee Member of "International Workshop on Smart Simulation and Modelling for Complex Systems (SSMCS2013)", 2013.8.3
Program Committee Member of "The 1st International Workshop on Distributed and Multi-Agent Planning (DMAP2013)", 2013.6.11
Program Committee Member of "The 1st International Workshop on Multiagent-based Societal Systems(MASS2013)", 2013.5.7
Steering Committee Member of "The 6th International Workshop on Agent-based Complex Automated Negotiations(ACAN2013)", 2013.5.6
Organizer of "The 5th International Workshop on Agent-based Complex Automated Negotiations(ACAN2012)", 2012.6.4
Organizer of "International Workshop on Multi-Agent Smart computing(MASmart2011)", 2011.11.14
Organizer of "The 1st International Workshop on Sustainable Enterprise Software(SES2011)", 2011.9.5
Organizer of "The 4th International Workshop on Agent-based Complex Automated Negotiations(ACAN2011)", 2011.5.2
Program Committee Member of "2nd International Workshop on Advanced Enterprise Repositories (AER2010)", 2010.6.8
Organizer of "The 3rd International Workshop on Agent-based Complex Automated Negotiations(ACAN2010)", 2010.5.11
Program Committee Member of "International Workshop on Agent-based Collaboration, Coordination, and Decision Support(ACCDS2009)", 2009.12.13
Program Committee Member of "IEEE/WIC/ACM IAT International Workshop on Electronic Commerce, Business, and Services (ECBS2009)", 2009.9.15
Organizing Chair of "The 2nd International Workshop on Agent-based Complex Automated Negotiations(ACAN2009)",2009.5.12
Program Committee Member of "1st International Workshop on Advanced Enterprise Repositories (AER2009)", 2009.5.6--7
Program Committee Member of "IEEE/WIC/ACM IAT International Workshop on Electronic Commerce, Business, and Services (ECBS2008)", 2008.12.9
Program Chair of "The first International Workshop on Agent-based Complex Automated Negotiations(ACAN2008)",2008.5.12
Organizing Committee Member of "3nd International Workshop on Rational, Robust, and Secure negotiations in Multi-Agent Systems(RRS2007)",2007.11
Program Committee Member of "2nd International Workshop on Rational, Robust, and Secure negotiations in Multi-Agent Systems(RRS2006)",2006.5.8
Program Committee Member of "Risk Management Systems with Intelligent Data Analysis", a workshop at The 19th Annual Conference of JSAI, 2005.6.13-14
Program Committee Member of "Web Service Semantics: Towards Dynamic Business Integration", a workshop at The Fourteenth International World Wide Web Conference (WWW 2005), 2005.5.10
Program Committee Member of "1st International Workshop on Rational, Robust, and Secure negotiations in Multi-Agent Systems (RRS2005)",2005.7.25
Program Committee Member of "Semantic Web Services: Preparing to Meet the World of Business Applications" a workshop at The Third International Semantic Web Conference (ISWC 2004)
Program Committee Member of "2nd International Workshop on Knowledge Grid and Grid Intelligence(KGGI2004)",2004.9.20
Program Committee Member of "1st International Workshop on Knowledge Grid and Grid Intelligence(KGGI2003)", 2003.10.13

Editorial Board

Chief Examiner of Intelligent Technology Group, Editorial Committee Member of Journal of Information Processing, Information Processing Society of Japan(Japan),2013
Deputy Chief Examiner of Intelligent Technology Group, Editorial Committee Member of Journal of Information Processing, Information Processing Society of Japan(Japan),2011,2012
Editorial Board Member of New Generation Computing(2018-) <! --LI>
Editorial Board Member of International Journal of Spatial, Temporal and Multimedia Information Systems
Editorial Board Member of International Journal on Advances in Intelligent Systems
Editorial Board Member of International Journal on Advances in Software
Special Issue on "E-Service and Knowledge Management toward Smart Computing Society", Journal of Information Processing, IPSJ (Japan),2015
Special Issue on "Multiagent-based Societal Systems", Journal of Information Processing, IPSJ (Japan),2013
Special Issue on "Knowledge based Software Engineering", IEICE Transactions on Information and Systems(Japan),2006,2008,2010,2012

国内学会関係

情報処理学会 知能システム研究会 主査(2023.4.1〜)
電子情報通信学会 人工知能と知識処理研究会 委員長(2019.6.1〜2021.5.31)
人工知能学会 代議員(平成29・30年度, 2019・2020年度)
電子情報通信学会 人工知能と知識処理研究会 副委員長(2017.6.1〜2019.5.31)
情報処理学会 知能システム研究会 幹事(2017.4.1〜2021.3.31)
人工知能学会 市民共創知研究会 幹事(2016.11〜2019.5), 主幹事(2019.6〜)
電子情報通信学会 人工知能と知識処理研究会 幹事(2015.6.1〜2017.5.31)
電子情報通信学会 英文論文誌編集委員(2015.6.1〜2019.5.31)
人工知能学会 セマンティックWebとオントロジー研究会 専門委員(2015.4.1〜2017.3.31)
情報処理学会 代表会員(2014年度)
情報処理学会論文誌ジャーナル/JIP編集委員会 知能グループ主査(2013.6.1〜2014.5.31)
情報処理学会論文誌ジャーナル/JIP編集委員会 知能グループ副査(2011.6.1〜2013.5.31)
情報処理学会論文誌査読委員(2011.6.1〜)
電子情報通信学会ソサイエティ論文誌編集委員会常任査読委員(2010.8.9〜)
情報処理学会論文誌ジャーナル/JIP編集委員会 編集委員(2010.6.1〜2014.5.31)
電子情報通信学会人工知能と知識処理研究専門委員会委員(2009.5.22〜)
情報処理学会知能と複雑系(ICS)研究運営委員会 運営委員(2008.4.1〜2012.3.31)
合同エージェントワークショップ&シンポジウム(JAWS 2006,2007,2008,2009,2010,2011,2013,2017,2018) プログラム委員, (JAWS2012)実行委員長, (JAWS2014)シニアプログラム委員, (JAWS2015)実行委員, (JAWS2016)プログラム委員長
電子情報通信学会知能ソフトウェア工学研究会(KBSE) 幹事補佐(2004.5〜2007.5)
担当科目
令和5年度
プログラミング入門(行動情報学科)
データ処理プログラミング
アルゴリズムとデータ構造基礎
知的情報システム開発II
Webシステム設計演習
データ工学(大学院)
プログラミング言語論(大学院)
エージェント・シミュレーション論(大学院)
令和4年度
プログラミング入門(行動情報学科)
データ処理プログラミング
アルゴリズムとデータ構造基礎
知的情報システム開発II
Webシステム設計演習
新入生セミナー
データ工学(大学院)
プログラミング言語論(大学院)
エージェント・シミュレーション論(大学院)
令和3年度
プログラミング入門(行動情報学科)
データ処理プログラミング
アルゴリズムとデータ構造基礎
情報システム開発演習
Webシステム設計演習
データ工学(大学院)
プログラミング言語論(大学院)
エージェント・シミュレーション論(大学院)
令和2年度
プログラミング入門(行動情報学科)
アルゴリズムとデータ構造基礎
情報システム開発演習
Webシステム設計演習
データ工学(大学院)
プログラミング言語論(大学院)
エージェント・シミュレーション論(大学院)
平成31・令和元年度
プログラミング(行動情報学科)
アルゴリズムとデータ構造基礎
情報システム開発演習
Webシステム設計演習
データ工学(大学院)
プログラミング言語論(大学院)
エージェント・シミュレーション論(大学院)
平成30年度
プログラミング(行動情報学科)
アルゴリズムとデータ構造基礎
情報システム開発演習
Webシステム設計演習
データ工学(大学院)
プログラミング言語論(大学院)
エージェント・シミュレーション論(大学院)
平成29年度
プログラミング(行動情報学科)
アルゴリズムとデータ構造基礎
情報システム開発演習
Webシステム設計演習
データ工学(大学院)
プログラミング言語論(大学院)
エージェント・シミュレーション論(大学院)
平成28年度
プログラミング(行動情報学科)
アルゴリズムとデータ構造II
情報システム開発演習
Webシステム設計演習
データ工学(大学院)
プログラミング言語論(大学院)
エージェント・シミュレーション論(大学院)
平成27年度
プログラミング(情報科学科)
アルゴリズムとデータ構造II
創造的プログラミング
データ工学(大学院)
プログラミング言語論(大学院)
エージェント・シミュレーション論(大学院)
平成26年度
プログラミング(情報科学科)
アルゴリズムとデータ構造II
創造的プログラミング
データ工学(大学院)
プログラミング言語論(大学院)
平成25年度
プログラミング(情報科学科)
アルゴリズムとデータ構造II
創造的プログラミング
データ工学(大学院)
プログラミング言語論(大学院)
平成24年度
プログラミング(情報科学科)
アルゴリズムとデータ構造II
創造的プログラミング
新入生セミナー
データ工学(大学院)
プログラミング言語論(大学院)
平成23年度
プログラミング(情報科学科)
アルゴリズムとデータ構造IIおよび演習
データ工学(大学院)
プログラム言語論(大学院)
平成22年度
プログラミング(情報社会学科)
アルゴリズムとデータ構造IIおよび演習
データ工学(大学院)
プログラム言語論(大学院)
平成21年度
プログラミング(情報科学科)
アルゴリズムとデータ構造IIおよび演習
データ工学(大学院)
平成20年度
アルゴリズムとデータ構造Iおよび演習
アルゴリズムとデータ構造IIおよび演習
平成19年度
アルゴリズムとデータ構造Iおよび演習
アルゴリズムとデータ構造IIおよび演習
平成18年度
プログラミング(情報社会学科)
アルゴリズムとデータ構造IIおよび演習
平成17年度
プログラミング(情報社会学科)
アルゴリズムとデータ構造Iおよび演習
平成16年度
プログラミング(情報社会学科)
アルゴリズムとデータ構造Iおよび演習
平成15年度
ソフトウェア実験II
平成14年度
ソフトウェア実験II
訂正事項(corrections)
Blog<! --
---


access count:94381